Home > Sports betting > Product & technology > Genius extends partnership with Football DataCo
Sports data and technology provider Genius Sports announced that it has extended its partnership with Football DataCo, the business that licenses the data rights for the English Premier League.

Under the terms of the new deal, Genius will extend its official partnership with the data rights organisation to 2025 as well as cover new areas for the business's data tracking product. Consequently, the provider is to remain the official data partner of the English Premier League (EPL).
Genius agrees 2019 deal with Football DataCo
The previous partnership – which was first established in 2019 – granted Genius the exclusive rights to collect, licence and distribute official live betting data from the EPL, as well as the English Football League (EFL) and Scottish Professional Football League (SPFL), to its sportsbook operator clients.
The new deal, in which is set to expire at the conclusion of the 2024-2025 season, will see the business distribute data from over 4,000 UK football fixtures per season.
As the official tracking data and analytics partner to the EPL, Genius Sports also expanded its partnership to include the EFL Championship and Championship Play-Off matches through its Second Spectrum solution. Subsequently, Genius's tracking systems are to be installed at all remaining Championship grounds.
"Most popular league in world sport"
"The Premier League is the most popular league in world sport and Genius Sports has created the fastest, most accurate and secure feed on UK football to power first-class products for sportsbooks around the world," said Genius CEO Mark Locke.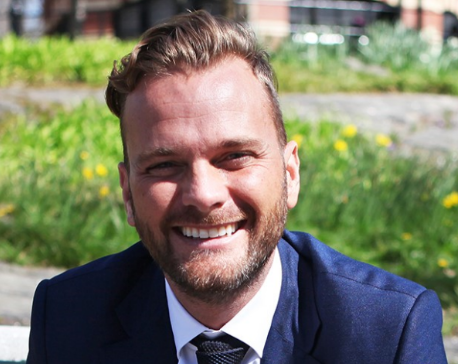 "We are delighted to extend our partnership to continue to power innovation and now to expand it to include our suite of AI-powered Second Spectrum Tracking Data technology for the EFL Championship as well as the Premier League."
"Genius Sports and Second Spectrum continue to generate first class data and provide innovative solutions for a variety of Football DataCo's stakeholders," added Football DataCo general manager Adrian Ford.
"The technology is improving all the time, extending the creative use of data to improve the presentation of English and Scottish football."
Data rights battle
Football DataCo's decision to grant exclusive access to its data rights to Genius has in the past been criticised by the supplier's competitors as being anti-competitive.
In 2020, sports data and technology business Sportradar initiated legal proceedings against Genius and the data rights business, arguing that the partnership was a violation UK and European Union Competition Law.
In 2022, the parties agreed a resolution to the dispute. In an out of court settlement, Genius agreed to grant Sportradar a sub-licence granting access to a delayed secondary feed. At the same time, Sportradar committed to cease its unofficial in-stadium data collection activities, which it had been engaging in
Source: Read Full Article