Home > Finance > Quarterly results > Ontario reveals icasino's dominance in Q1 revenue figures
Online casino dominates Ontario's regulated igaming market, accounting for over 80% of wagers and more than 70% of revenue in the first quarter of the Canadian province's financial year.

Over the three months ended 30 June Ontario igaming customers wagered CA$14.0bn. This shows a vast jump from the $4.1bn staked in Q2 2022, when the market opened for business.
After winnings, operators generated revenue of $545m, up 236% year-on-year.
In terms of the businesses active in the market, there are more operators, but fewer sites. The number of licensed operators rose to 46, up marginally from Q4, though active sites dipped to 71.
Around 920,000 player accounts were active in Q1, spending $197 on average per month.
Ontario reveals market breakdown
The first quarter figures mark the first time local regulator iGaming Ontario revealed stakes revenue by vertical, with online casino ruling supreme.
Casino games, including slots, live and computer-based table games and peer-to-peer bingo, accounted for $11.6bn in wagers or 83% of the quarterly total. After winnings, icasino made up $392m (72%) of market revenue.
Players wagered $2.0bn on sports, generating revenue of $138m for licenses, while peer-to-peer poker stakes came to $350m, for $15m in revenue.
Previously Ontario only provided a breakdown of stakes for betting and icasino products, though the Q1 numbers were complemented by a breakdown for year one of legal online gambling the province.
Last year's figures are in
This revealed total stakes of $35.6bn, and revenue of $1.4bn for the year to 31 March 2023.
Online casino again dominated, making up $27.6bn (78%) of stakes and $940m (67%) of revenue.
The initial full-year report provided a breakdown of handle for different icasino products. These provide an indication of what products customers prefer, and how much they bet.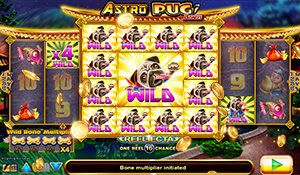 Slots make up approximately 48% of icasino wagers according to iGaming Ontario which based on the latest figures suggests $13.2bn was staked in year one.
Live table games made up roughly 32% of amounts wagered for casino, suggesting stakes of $8.8bn, with a further $5.2bn coming from electronic tables.
Ontario punters staked $7.0bn on sports, resulting in revenue of $433m. Basketball is the most popular sport, making up 29% – or $2.0bn – of handle. Soccer, at $1.1bn (15% of stakes), followed in second with football ($910m or 13%) in third.
Poker accounted for $992m of total wagers for FY 2022-23, and $40m of gaming revenue.
Changing chairs
This expanded breakdown of the market follows changes at the top of Ontario's main regulatory body the Alcohol and Gaming Commission of Ontario (AGCO).
Chair Lalit Aggarwal vacated his role after four years, a period spanning betting and igaming regulation, retail cannabis regulation and the Covid-19 pandemic. Vice chair Heidi Reinhart is his replacement.
Source: Read Full Article